Welcome to Gith K Homepage.
Here you will find beautiful, slim-fitting, feminine clothing in wool. All the garments are handmade by me, Gith Kinnari.
When I started my business so the idea was to create beautiful, comfortable and practical riding clothes for women.
Riding clothes would also be flattering to the female figure.

I feel that modern riding clothes based on a masculine ideal and not particularly suited for women.
In the past it was mainly men who rode and handled the horses. Now it is mostly women who ride and handle horses, but the riding fashion is still masculine. Women compete in jacket, tuxedo and tophat, a traditionally masculine way of dressing, but what if women were riding in skirts and beautiful form-fitting jacket or coat!
So my idea was born.
Now I have succeeded quite well, I think, many women riding in Gith K clothes but just as many have Gith K privately.
In the office, at a party or at any time in everyday life.
Meterialet which I stitches in wool, it does not absorb odors in the same way as modern materials. It is therefore perfectly possible to use the same jacket in such stables, at work, or when you go to the store. Wool does not attract horse smell, the smell of smoke, sweat, etc ...
The garments are designed by me, Gith Kinnari and with a figure flattering ulterior motive.
The garments can be washed at 30 degrees hand washing or dry cleaning. You usually do not need to wash them because it is often enough to hang the wool garment out in the fresh air.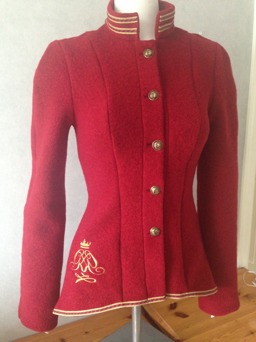 Gith K jacket is available in several standard colors.
Sizes 36-44
Ribbons and buttons can choose from silver, gold and brass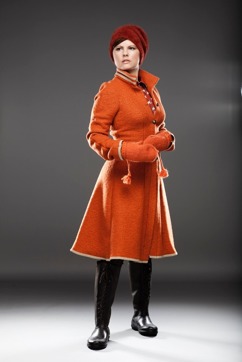 Gith K gowns are available in the colors red, light brown and dark brown.
Choose from silver, gold or brass buttons and ribbons.
Sizes 36-44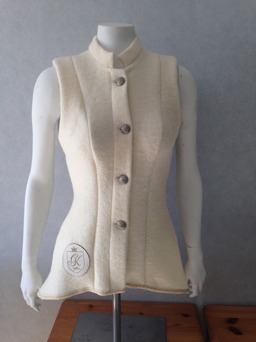 Gith K vest.
Excellent garment to wear either individually or in Gith Gith K jacket or coat K.
Although it is available in several colors.
Choose between gold, silver or brass bands and buttons.
Sizes 36-44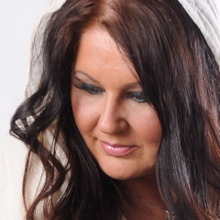 All my clothes are 100% handmade by my Gith K in addition to the embroidery, Stall Lily farm help me with.
Fabric, buttons and ribbons are personally handpicked by Gith K.
This is what makes the quality.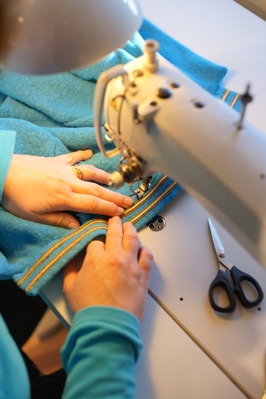 Everything is sewn Atelier
Gith K garments are entirely designed and sewn by myself. Hand-picked fabrics, ribbons and buttons.The garments are partially handsewn and partielly by sewing machine. All garments are embroidered by Camilla Jacobsen at Stall Liljegården, a distributor and collaboration partner.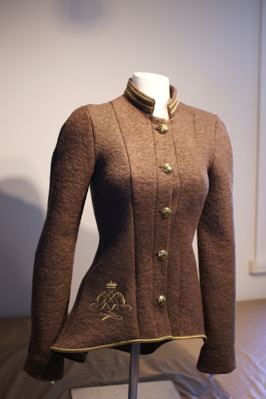 Taking care of the garment
Gith K garments are sewn in wool.
The garments can be washed at 30 degrees hand wash or dry clean about the accident occurs.
'Otherwise, it usually does not require washing, but hang out and ventilate the garment and brush away the dirt. The fabric can form buds of wool when rubbed together, these wool buds are easy to brush of or pick away.
I became interested in sewing as a child, my mother and I sewed clothes for my Barbie dolls. Mom is a seamstress and I have worked in
her company for more than 25 years. The company is called Laboe Fashion and works with textile decoration.
Stall Liljegården ,Camilla Jacobsen
www.stallliljegården.com